'Pawsitively' Creative Book Report: Student Turns Favorite Dog Story into Commercial
Cheyenne, Wyoming, May 2020: Addi Jarosh loves to read and someday hopes to even be an author herself. As schools have turned to virtual learning, students and teachers are getting creative in their assignments.

Addi is a 4th grade student at Pioneer Park Elementary in Cheyenne, Wyoming and recently completed a book report assignment in a creative way… by summarizing the book into a 30-second commercial with her dog, a 4-year old mix breed, Rubin!
The story, The Miracle of Bubba by Joe Flynn, is a true-story about a young black lab named Bubba who experiences a unique stroke-like accident leaving him fully paralyzed and his miraculous path to recovery.Addie loves dogs and reading and even had the opportunity to meet the author Joe Flynn at a book signing event in February at Barnes & Noble in Cheyenne, WY.

'It was a pleasure to meet Addi and her parents. Addi is a bright young girl. I'm so glad she enjoyed Bubba's story and what a neat and creative way to do a book report! Addi and I talked about the importance of reading and she shared how she read over one million words before the end of 1st grade! She has goals of becoming an author and certainly has a bright future', says Joe Flynn.

Addi enjoys reading more than anything else. She was recognized for reading over one million words in 2017 before she finished the 1st grade (source: WyomingNews.com) and has continued to increase the number of words and books she reads each year.
The one million words took about 98 books and Addi had read 104 books before the end of the school year. That's an average of two books per week!


Addi and her parents know the number of words she reads because the Accelerated Reader program counts the words of each book they complete. Students then have to pass a test after reading each book to show they both read the book and understood it.


She has no plans of slowing down on reading and has been writing on her own since Kindergarten. Keep up the great work Addi!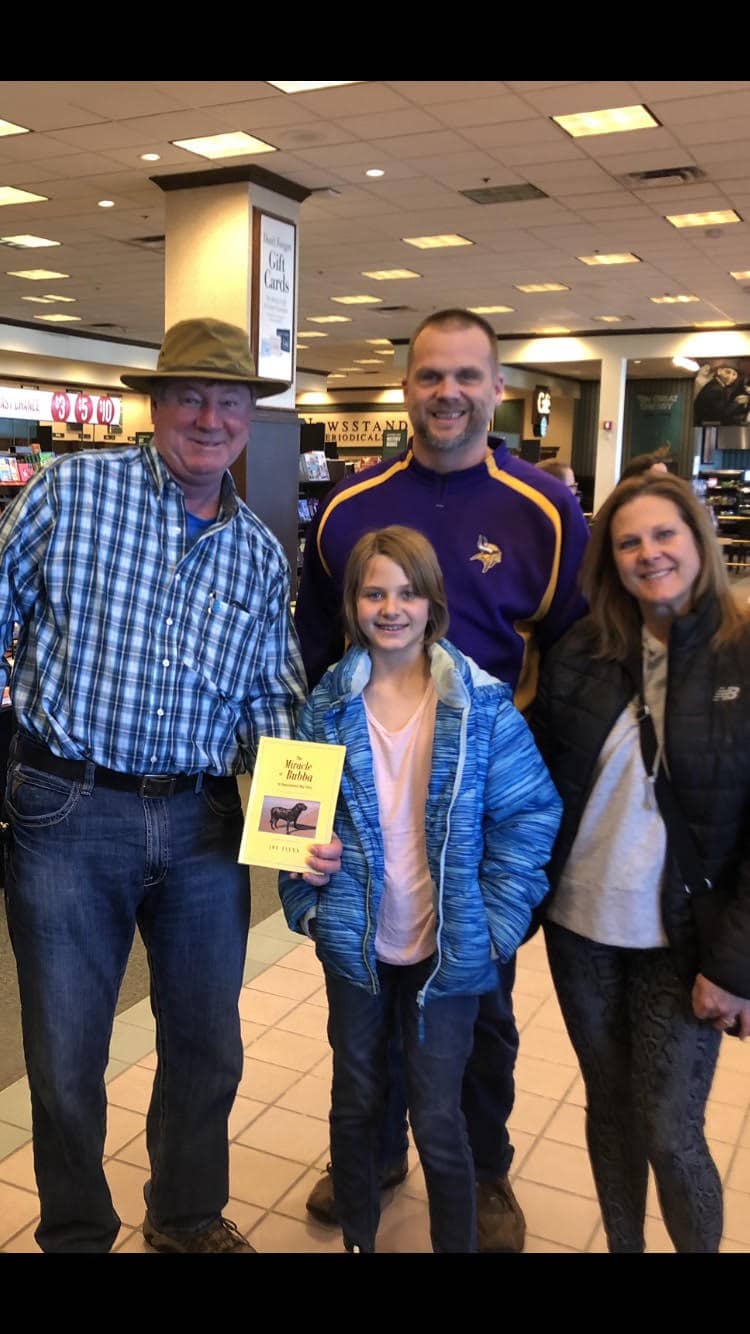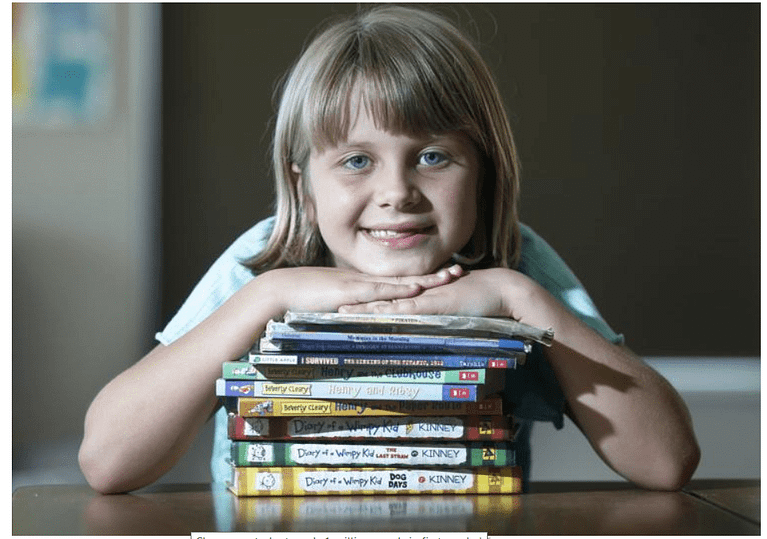 Photo credit: Kristine Galloway, Wyoming Tribune Eagle: Addison Jarosh, a first-grader at Cheyenne's Jessup Elementary, read 1 million words before she finished the first grade. The book worm is seen with some of her favorite series on Friday at Montessori School in Cheyenne. Jacob Byk/Wyoming Tribune Eagle 2017.