Hunting
Labs are loved. Not only are they popular family dogs but they are top in the dog breed category for hunting, particularly waterfowl retrievers, upland flushers, dog sniffers, therapy dogs, seeing eye dogs and an overall universal companion.
Bubba came from a line of great hunting dogs. His strong, muscular build that allowed him to stand up to longs hours of work in the field, a requirement for hunting. Bubba was agile and tough. Balanced with his high energy and some grace, he could successfully navigate and maneuver a field to capture game that might otherwise be difficult to access. Bubba especially loved retrieving fallen duck in the water or pheasant in the field. Bubba had the energy and focus that hunting demands.
It is precisely these deep-seeded traits in Bubba's DNA that we needed to access and apply to his FCE rehabilitation and therapy. Motivating a hunting dog with the scent of pheasant or duck to tap into that adrenaline, that we knew Bubba naturally had, could determine his ability to walk again.
Swimming
Bubba enjoys swimming as much as hunting (featured here swimming in the Columbia River, Washington). As most labs love the water, Bubba could sniff out a river or a lake miles away and it was practically impossible to hold him back. Some of our favorite family memories are swimming in Lake Washington, Crescent Bar, Marymoor dog park and Fall City in Washington state. Bubba's strength and ability to swim with such power got him out of some sticky situations floating down river! He could always get himself into mischief! It also played a critical role in his chances of recovery from his full-body canine stroke. If Bubba could learn to swim again, that could translate to his ability to walk again…
Fetch
If Bubba wasn't hunting or swimming, he was begging to play fetch with a tennis ball! With dozens of tennis balls scattered around the house and the yard, Bubba enjoyed picking them up in his mouth and tossing them at your feet relentlessly until you finally gave into to a game of fetch with him. Summer evenings in an open field throwing the tennis ball was our bonding time. As I would unwind at the end of the day from work, his endless puppy energy would brighten my day. There's something so therapeutic about playing fetch with your dog. Somehow Bubba could always find the biggest, thickest mud puddle to slop around in too when playing fetch. Imagine the shock and awe when one random throw of a tennis ball would change Bubba's life forever…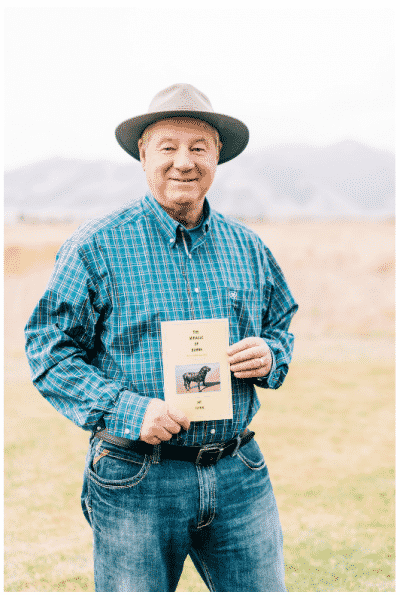 the author
Joe Flynn
"It is a deep bond between owner and pet canine or, better said, two best friends working together to discover a path to survival."