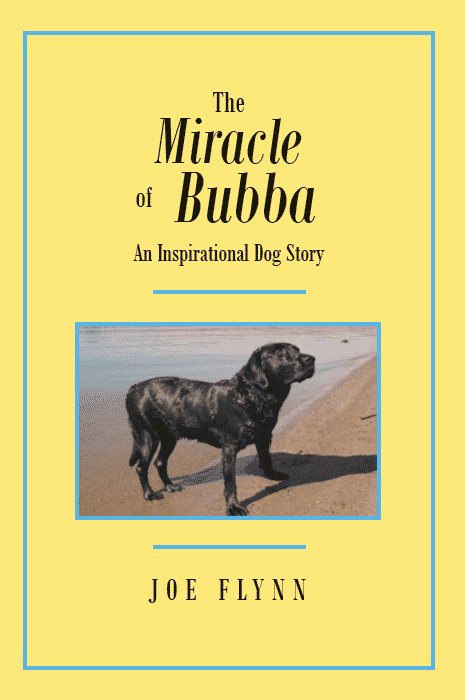 Local Bozeman Author Sets Record with Inspirational Dog Story, 'The Miracle of Bubba'
Recent release "The Miracle of Bubba: An Inspirational Dog Story" has been quickly grabbing hearts and gaining positive reviews in the Gallatin Valley. As a featured author at the Bozeman Barnes & Noble store last month, Joe Flynn's Author Signing Event brought together families, kids, adults young and old and even a few pups stopped by!
The Author Event was the author's first Barnes & Noble Event. Store Manager and Events Coordinator Kathy Delap says, 'The Miracle of Bubba book event was the most successful local author event we've ever had. The energy throughout the whole day was exciting and fun. We really had a great crowd'. The Bozeman Barnes & Noble has held around 35 local author signing events in the last year or so.
'The Miracle of Bubba' is not your typical dog story. While everyone loves a come-back story, readers say this story grips you from the beginning and takes you on a journey. Bubba, a highly intelligent, gifted and athletic dog experiences a unique stroke-like accident called 'Canine Fibrocartilage Embolism (FCE) leaving him fully paralyzed. This story is about a deep bond between owner and canine or, better said, two best friends working together to discover a path to survival.
The author, Joe Flynn, resides in Belgrade, MT, is a US Marine Corps veteran, avid outdoorsman and lifelong dog lover. Beyond sharing this story, Joe wants to raise awareness for Canine FCE and give hope to other dogs and owners who experience this, especially in large-breed dogs where recovery is much rarer.
Joe Flynn will be back at the Bozeman Barnes & Noble on Wednesday, June 19th from 11:00 a.m. to 1:00 p.m. with other author events scheduled around the Gallatin Valley this summer. The story will also be featured at American Library Association in Washington, DC in June 20th – 25th.
Learn more about 'The Miracle of Bubba: An Inspirational Dog Story' at: www.themiracleofbubba.com.
For Media Inquiries, please contact:
Shawn Vicklund
206-617-8031